What is a Reefer Container?
A reefer container is a specialized container that carries temperature-sensitive goods at regulated cold temperatures. Built to work as a large refrigerator, the container type can usually maintain a temperature range of -30°C and +30°C. So, you can easily use a reefer container to transport frozen, chilled, or cold goods.
Containers have made it possible to ship all types of goods. But, if you have to ship temperature-sensitive or perishable goods, then a conventional box may be of no use to you. If only there were a refrigerated container that could preserve your cargo. Well, what if we tell you there is? And it's called a reefer container.
Reefer containers have played a vital role in the Covid-19 crisis. As the nations entered into lockdown, reefer containers made it possible to ship food, medicines, and vaccines wherever needed. Designed to carry such temperature-sensitive goods, reefers are, undoubtedly, one of the most important container types out there. 
What is a reefer container used for?
A reefer container ships goods at cold temperatures but it's also widely used for dry cargo. Let's look at the two contradicting uses of reefer shipping containers.
For shipping refrigerated goods
If you've been to the frozen and chilled section of your grocery store, you'd have seen an assortment of food items from all over the world. From scrumptious Australian beef, creamy European cheese, exotic Indian fruits to ready-to-eat American canned food, you get them all in one place. Have you ever wondered how they make it to your neighborhood store?
All thanks to reefer containers! Reefers ship perishable food items that require refrigeration. Some of the most commonly shipped food items are:
Meat (frozen and chilled),
Seafood
Fruits and vegetables
Milk and dairy products
Processed food
Juice and beverages
Wine, etc.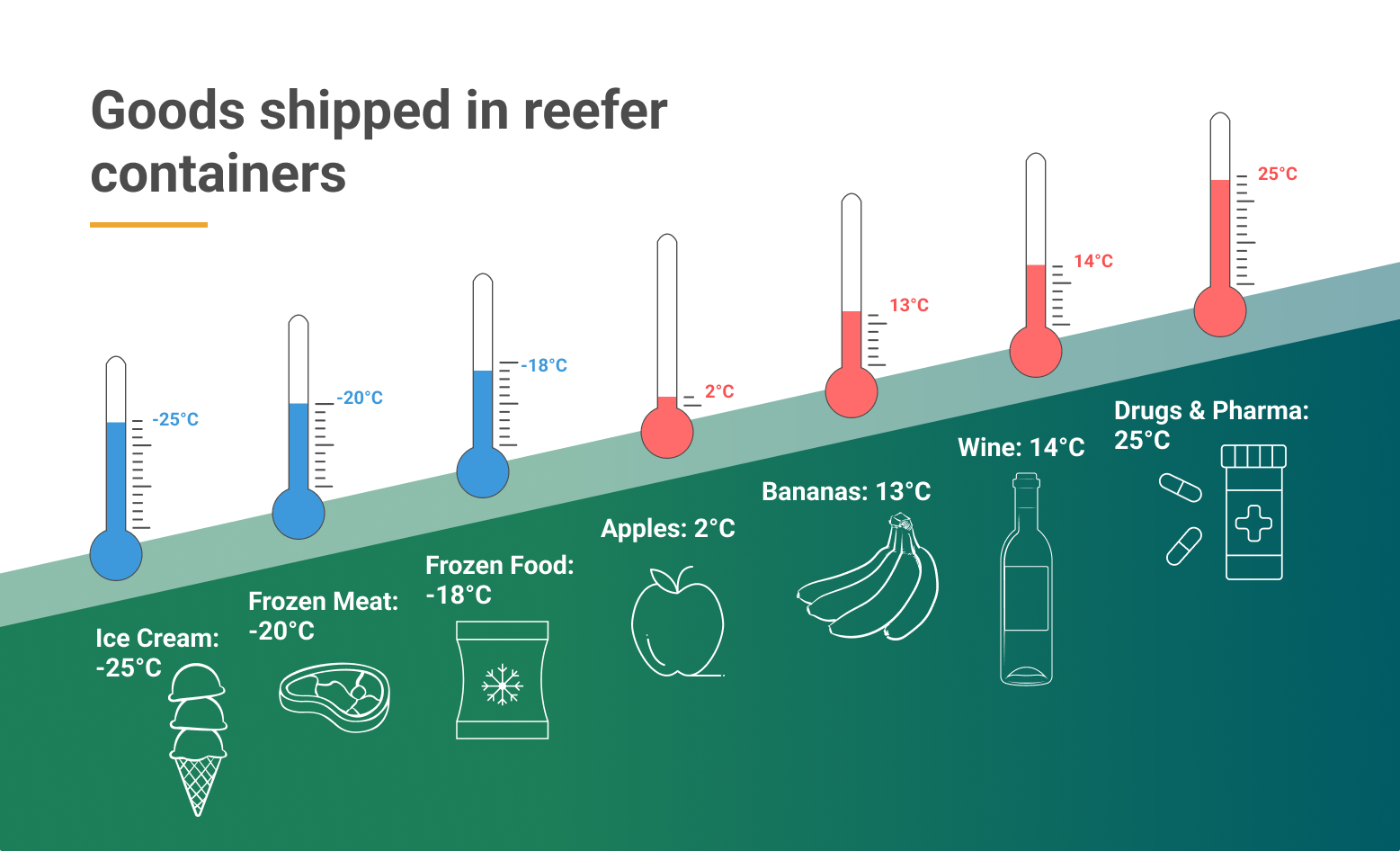 For shipping pharmaceuticals
Drugs and pharmaceuticals are also primarily shipped in a reefer container. Pharmaceutical companies lose millions of dollars due to cold chain losses every year. Therefore, it's necessary to preserve medicines at cold temperatures.
And by now, we can confidently say that using a reefer container can ensure that. We've seen the crucial role reefers played in delivering medicines and vaccines during the pandemic.
So, you know how reliable reefers actually are. And if you're looking for the container type to keep your perishables fresh, then we at Inter-Continent Transport is here to help you out.